Welcome to
Audio Video USA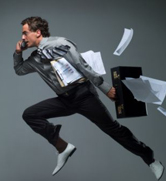 Event Planning can be simpler when you know where to go for your audio-visual equipment rentals. Whether you need a projector and screen, a microphone and speakers or a set up for a full convention, you are in the right place for affordable and reliable audio-visual rentals in Los Angeles County, Orange County, Ventura County, San Diego, Sacramento, Oakland and San Francisco. We deliver and set up in your hotel, home or convention center. Perfect for business presentations, conventions, lectures and special events.
Call now for a quote at (866) 523-7368
We are large enough to handle any of your needs – from a small dinner meeting with a Powerpoint presentation up to a multiple-day convention with General Session and Breakout Rooms. However we are still small enough to pay personal attention to all your requirements. When you need help we are there for you – and when you call you get a live person on the other end of the phone!
read more
AUDIO VIDEO USA – An audio-visual equipment rental company with the personal touch for all your corporate needs. Audio Video USA is a family-owned and run full service audio-visual company. We have been providing exceptional service to corporate clients in Southern California, Texas, Portland, Arizona and beyond for the last 12 years.
read more